Space Capability research proposals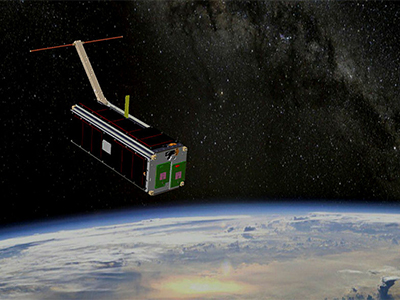 The Space Capability call is seeking proposals for an innovative space-qualified Radio Frequency (RF) sensor payload.
What is the research problem?
Space capabilities will remain critical to Australian Defence Force (ADF) and coalition operations supporting broad and contested area situational awareness, force networking, and precision effects.
Space is now a contested domain and a new approach is needed to address threats to the current space system architecture and to develop innovative capabilities that will provide the ADF with a strategic advantage.
The Australian space capability for advanced payloads is still evolving. To focus on the development of the Advanced Radio Frequency Payload (ARFP), a reference application has been identified based on an affordable Synthetic Aperture Radar (SAR) sensor that would contribute to a broad area maritime surveillance capability.
ARFP will be capable of transmitting and receiving RF energy across a wide operating bandwidth and processing the received energy on-board the satellite to generate information that can contribute to timely situational awareness. Affordability and production scalability are key drivers in the final design for the ARFP consistent with the overarching operating concept based on the idea that a constellation of lower-cost satellites (<250kg) with 'good enough' performance working together in a coordinated and networked manner is likely to provide a better defence outcome than a few much larger more sophisticated (and expensive) satellites.
For the Reference Application, the ARFP would be capable of operating as a medium resolution, wide effective swath Synthetic Aperture Radar (SAR). At the core of the system would be a Software Defined Radio (SDR) generating modulated baseband pulses to an RF processor. This RF processor would frequency convert and amplify the pulses for transmission through an antenna with beam steering capabilities to the surface. Returned energy would be collected by the aperture, amplified, frequency down-converted and A-D converted within the SDR into a digital signal. Fast on-board processing would process these returns into a radar image which would then be analysed on-board for targets of interest. Indicative parameters for the reference mode would include an operating frequency in either L-Band (1-2 GHz) or S-Band (2-4 GHz), an operating swath size of up to 300km, an instantaneous transmit power up to 5kW (with a transmit duty cycle of 10%) and spatial resolution suitable for detecting and tracking a broad class of maritime vessels.
Application process
Submissions are to be made via AusTender.
Potential suppliers wishing to respond to this procurement will be required to fully comply with and meet the following conditions for participation:
Clause 8 - Defence Security requirements; and
Applicants must hold an Australian Business Number (ABN) or a New Zealand Business Number (NZBN) to participate in this procurement.
Contact Officer and RFP Inquiries
Proposers are to direct any questions or concerns regarding this RFP in writing to the Contact Officer.
Email: FcnprGraqref@qfg.qrsrapr.tbi.nh
Proposers may submit questions or concerns to the Contact Officer up until five Working Days prior to the Closing Time specified in the Tender Details Schedule.
The call for proposals is now closed.
DSTG will provide a research program brief to all interested parties via Microsoft Teams on 15th February 2021 at 10:30am (ACDT).
This will provide an opportunity for clarifications and questions to be raised. Any further questions after this brief will need to be provided in writing with DSTG providing a written response that will be provided to all parties.
Nominations to attend the briefing are to be forwarded in writing to FcnprGraqref@qfg.qrsrapr.tbi.nh to be provided a Microsoft Teams invite.
For security purposes: Full Name, Organisation, Position, Mobile Telephone No. and email address of all nominated personnel are to be included at the time of nomination.